Bira is a village about 4-5 hours drive away from Makassar (Ujung Padang) on the southernmost spur of the peninsula of South Sulawesi.
Bira Beach is one of Indonesia's most famous white sand beaches. Far away from the well-known main routes, the Pinisi boats typical for Indonesia have been built here for some years, as they have been produced for a long time in the neighboring village of Tanahberu.
In addition to boat building, especially weaving has an important meaning in Bira. Particularly well-known here is the so-called Bira sarong, which is manufactured exclusively here and stands for the national population and beyond the country's borders for tradition and quality.
Due to the biodiversity and intact underwater world, the entire area around South Sulawesi is also known as an insider tip for divers.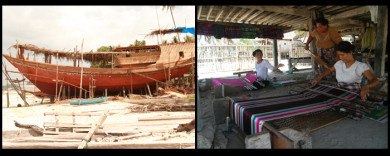 One of the most important industries is agriculture, mainly rice cultivation. Of great importance is also the fishing, which is still partly operated traditionally.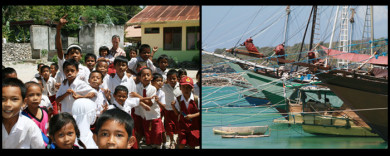 The main religion in South Sulawesi is Islam. The Cape Bira is characterized by almost constant temperatures throughout the year (day: 30-35 ° C, night: 25-30 ° C). The rainy season is usually very short (3 months), but very intense. The main months are May to July.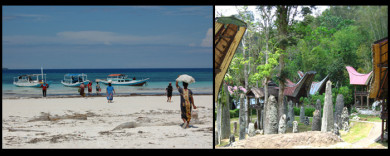 There are no fixed regulations for vaccinations, but it is advisable to consult your family doctor or pharmacist before you travel. Malaria prophylaxis is not necessary for the area around Bira, but for other regions it should be requested. Please check your vaccination for tetanus and typhoid fever.
On sufficient sunscreen is also important.
The hotel is equipped for first aid. The nearest hospital is in the provincial capital of Bulukumba (about an hour's drive away).
For the exchange of money on the spot you should not bring travel checks but Maestro or credit card and cash.
The nearest ATM is at the port of Bira.